24SEA innovates measuring systems for offshore applications

24SEA specialises in structural health monitoring (SHM) on offshore structures. This spin-out, which is the result of a close collaboration between Vrije Universiteit Brussel and OWI-Lab, offers solutions for both short- and long-term monitoring campaigns. 24SEA designs, assembles and installs the data acquisition systems, selects the sensors, organises the data transfer and data storage and analyses the data. 24SEA currently has ongoing projects in Belgium and various projects abroad.
Continuous development is important for a technology company. In the development and optimisation of its products, 24SEA works closely with the OWI-Lab within Sirris. For example, it was assisted in the construction, implementation and market preparation of its measurement systems.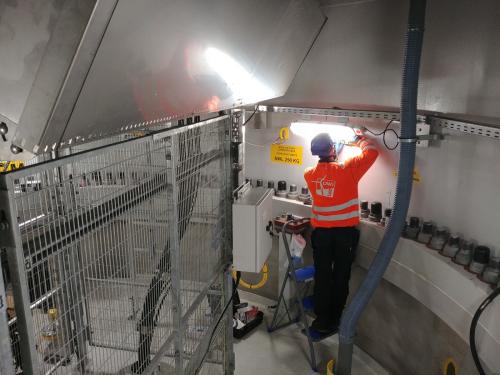 ​
24SEA worked closely with Com&Sens on the use of optical sensors in its products. The electric strain gauges were replaced by optical sensors, making them suitable for more demanding applications. A new application of these strain gauges is the use on monopiles, the wind turbine foundations. These are driven into the seabed, an action which the more robust optical sensors can withstand.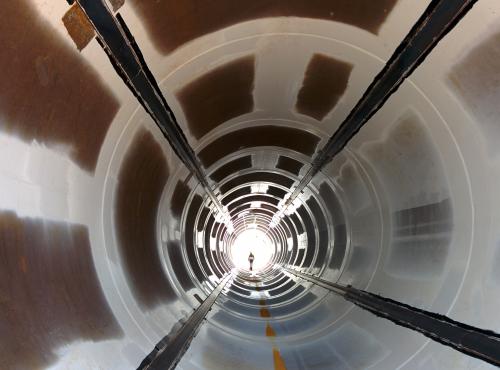 ​
A second application of optical strain gauges is on the wind turbine blades. These are regularly hit by lightning, which means that the use of electrical sensors is not an option. However, measurements on the blades are important because turbines are often shut down in winter, because of possible ice formation. Ice detection systems are in place, but they are not sufficiently accurate, which means that turbines are shut down more often than necessary for safety reasons. The strain gauges allow more accurate monitoring of changes in the blade mass, giving certainty about the presence of ice and reducing the need for turbine shutdowns. Minimising downtime during winter is important in view of the energy production. After all, the wind conditions are more often favourable.
24SEA received support from the OWI-Lab for the implementation of the sensors in the products. Meanwhile, the strain gauges with optical sensors have been successfully installed in several monopiles and the tests on turbine blades were carried out.​