How can a new sector take advantage of the knowledge and experience of traditional sectors? This is the starting point for a new project that wants to create investment opportunities in offshore, renewable energy by tackling the costs linked to corrosion.
Finding sustainable solutions for corrosion is one of the biggest challenges facing offshore installations. Corrosion has a significant impact on the structural integrity and maintenance costs and is decisive when it comes to the competitiveness of offshore energy as opposed to traditional energy generation.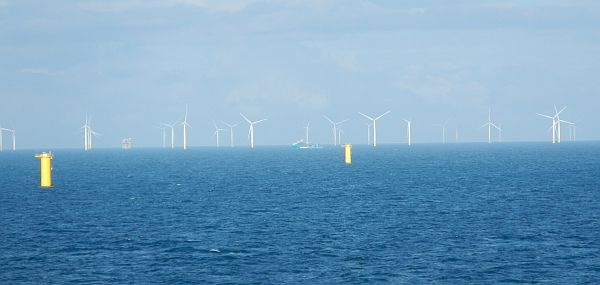 Opportunities from knowledge transfer
The European project NeSSIE - that stands for North Sea Solutions for Innovation for Energy - must stimulate strategic collaboration in the North Sea Basin in order to instigate new business in the maritime industry. Through the establishment of public-private partnerships, three demonstration projects will be set up that offer solutions for corrosion in the wind, wave and tidal energy sector. It will learn at lot from the traditional offshore sectors such as oil and gas extraction.
The project will start with a selection of the most promising corrosion solutions and new materials and from there it will develop attractive business cases for public-private consortiums so that the knowledge can be adopted by the offshore energy sector. Within a period of two years this should lead to three fundable projects in the North Sea that will demonstrate that costs can be reduced further, eventually to a comparable level with traditional energy generation.
This project, which is partly funded via the EMFF programme from the EU, started on 1 May this year. The kick-off took place in Bilbao in Spain on 16 May.
Would you like to stay up to date with this project? Contact us now or visit the Nessie webpage