Is your business involved in the offshore energy industry or do you want to discover the options of developing innovative products and services for your company? The new Innovative Business Network (IBN) for offshore energy will provide the support you need to develop your offshore wind, wave and tidal power innovation project. Sirris takes the lead.
Offshore power is a growth market with a large potential for export for Flemish companies. It is also a challenging market characterised by its capital-intensive and high-risk profile, consolidation, multidisciplinary and technological diversity and the presence of a strong driver to increase performance and reduce costs. This complexity requires structured, clustered action aimed at innovation, supported by mutual cooperation and with foreign stakeholders, to use the economic potential of offshore energy in Flanders to the maximum. That is what the new network, launched on 1 March and supported by Sirris, is all about. Other partners in the project include UGent, VUB and Agoria.
By means of clustered action (technological) knowledge can indeed be linked more effectively to the actual implementation, while market-oriented R&D investments are supported via demonstration, new value chains can be realised by means of integrated solutions and the Flemish content can be represented in international forums on research, development and innovation.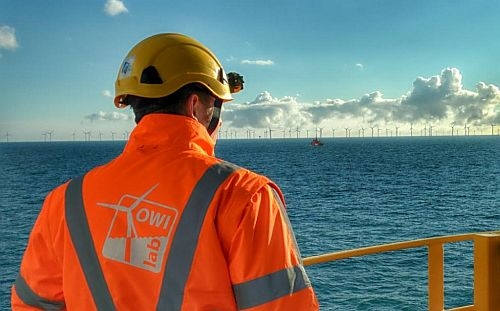 What to expect?
Innovative business networks aim to generate a dynamic of innovation within a group of companies. The intense cooperation between companies makes it possible to implement a concrete plan of action with a demonstrable economic added value for the participating companies.
IBN Offshore Energy addresses companies that market products and services in the offshore power industry or that are interested in doing so, both SMEs, start-ups, large companies, ports and R&D intensive and innovation-aware organisations.
As a member of this network you will receive support with market and technology knowledge to help you convert your ideas into opportunities. You will get an explanation about the potential of cooperating with a customer or supplier in Flanders or in Europe and you will be able to count on help with your subsidy application in support of your innovation.
Our offering (in Dutch) can be found here.
The initiative is supported by the Agency for Innovation & Entrepreneurship (VLAIO).
Read all about this project and the approach on our brand new webpage.